How To Stop A Bleeding Nose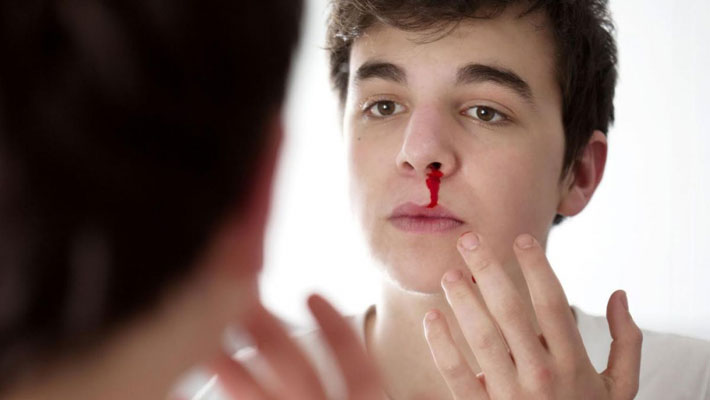 Is your nose bleeding for no apparent reason? This can be related to medications you are taking such as blood-thinning medications, underlying health conditions, nose picking and scratching, or breathing in dry air. If you ever get a bleeding nose, here's how to stop it in a few simple steps:
Sit quietly, lean forward, and keeping the head higher than the level of the heart. Do not lay flat or put your head between your legs.
Close all the soft parts of the nose together between the thumb and index finger. For ten minutes by applying direct pressure.
Breathe through your mouth.
Apply ice (wrapped in a towel) to nose and cheeks afterwards.
If bleeding starts again, use a nasal decongestant spray and repeat the steps above
Stuffing cotton or tissue into your nose is not recommended.
References:
"Nose Bleed." Nosebleed (Epistaxis, Nose Bleed, Bloody Nose). N.p., 15 Sept. 2016. Web. 31 Oct. 2016.